What has already been done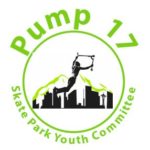 Luckily enough we have already been to 3 meetings 2 of which were held here at Priors Park chapel. The 3rd meeting was at Priors Park Skate Park, here we spoke to a company called Rhino Ramps that design ramps for skate parks. They have said that to refurbish the skate park it will cost £41,619. We are truly grateful for everything that has happened so far with the new skate park.
Fundraising
With that total we will have to of course do some fundraising, here are some of our ideas:
• Bag Pack At Morrison
• Raffle • Sponsored Run
• Sponsored Rugby/Football Match
• Cake Sales • Non-School Uniform
• Sponsored 24 hours staying awake.
Our Objective
The objectives of this project are:
Short Term
• To refurbish the Priors Park Skate park.
• To help create a bigger scooting community in Tewkesbury.
Long Term
• To build a completely new concrete skate park for Tewkesbury.
Who is involved?
• Miles Rendell- Chairman Of Pump 17
• Braiden Fellows- Vice Chairman Of Pump 17
• Ethan Whybrow- Secretary Of Pump 17
• Ben Thomas- Treasurer Of Pump 17
• Bobby Pepperell- Member Of Pump 17
• Charlie Bowery- Member Of Pump 17
• Brendan Llewelyn- Member Of Pump 17
• Ellis Luker- Member Of Pump 17
• Mason Rendell- Member Of Pump 17
• George Liddell- Member Of Pump 17
• Jacob Burke- Member Of Pump 17
How you can help
Amazingly we already have help from lots of different people including Barnwood Trust who are here tonight with us. We would be truly thankful if the members of the Heart Of Priors Park committee would be there to help, Pump 17 as a committee would most certainly be fine to help your committee, but we just need the help from you, to make our dream a reality.
Thank you for attending,
Bobby Pepperell (13)